Based on guidance from the CDC, we have decided to suspend all in-person worship services until we are told it is safe to start them again.  Our worship team and other volunteers will be working to create a worship webcast every Sunday, as well as Reading Services for Holy Week.  We invite you to join us in worship virtually from your home.
Click on the LIVE WEBCAST icon to the right, on that page you will find downloadable bulletin, hymns, and liturgies so that you can fully participate in the service from home.
LOGOS: We have decided to suspend the LOGOS program for the next several weeks, until we are told it is safe to start up again.
WE HAVE TO CONTINUE TO BE THE CHURCH!  We may not be meeting in person, but you can still reach out to those isolated at home via phone or social media.  Check in with those who are in need.  If you are well and not at risk, offer to get groceries for a neighbor who can't go out.  For all our members, if you are in need of food, toilet paper, milk, or some other essential, please contact the church office and we will arrange some help!
You shall love the Lord your God with all your heart, and with all your soul, and with all your mind - and your neighbor as yourself.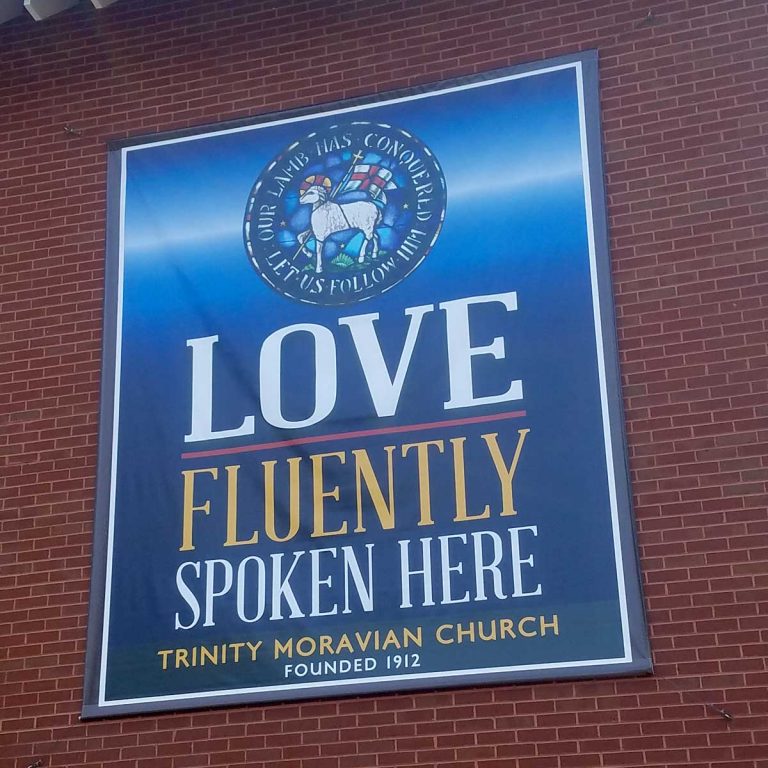 Where you are loved…
Jesus commanded us to love one another; we believe that the language of love is what all people understand, no matter their background or origin.   Trinity Moravian Church is a community of faith where we each seek to live out the love of Christ toward one another and in the larger community.  For over a century, the people of Trinity have ministered to their neighbors in the Sunnyside, Central Terrace, Washington Park, and surrounding communities.
Where you can make a difference!
Changing the world – one person at a time!  Trinity is a place where you can make a difference.  Whether through volunteering in the community, with the homeless, or being part of one of our many ministries, you will be able to see the difference you have made.  Sharing the love of God transforms relationships, changes communities — and changes you!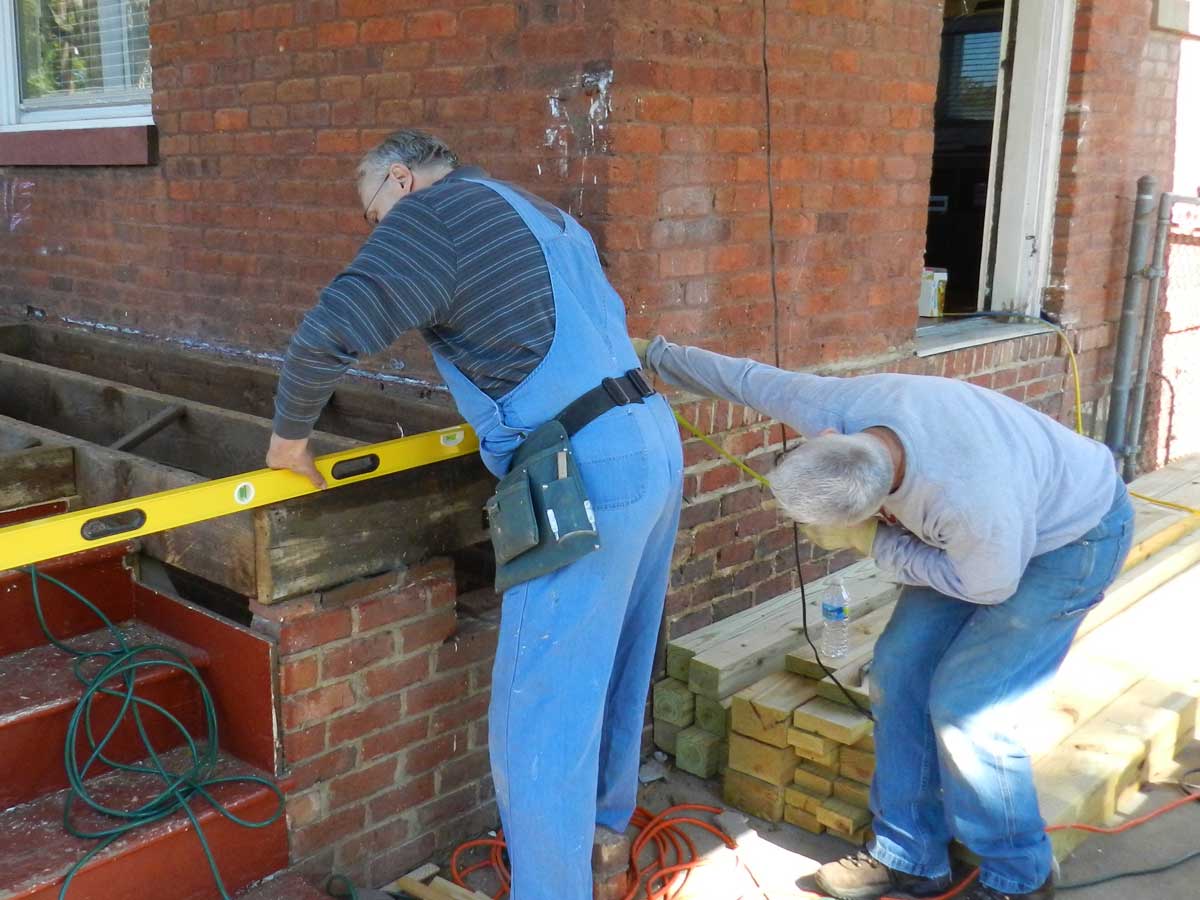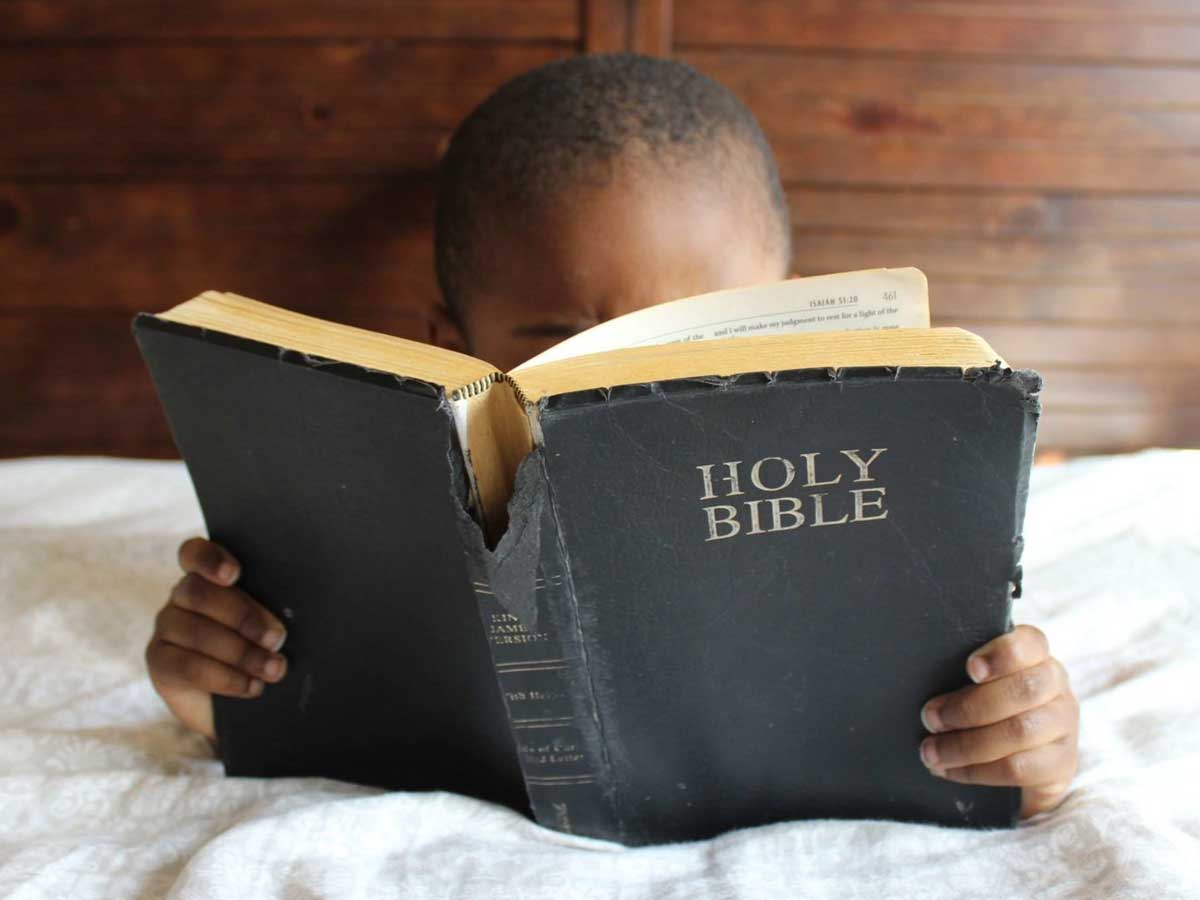 Bring your brains to church!
We want you to think for yourself.  The greatest commandment reminds us to love God with all our heart, soul, and mind.  Bring your brains to church, we'll make you think!  We don't all see things the same way, but we are able to respect one another — and perhaps learn from our differences.  Our motto is:
In essentials, UNITY
In non-essentials,LIBERTY
In all things,LOVE
Sign up to help with the Overflow Shelter!
We work with City With Dwellings to provide a low-barrier overflow shelter for homeless folks who either can't get in the traditional shelter, or when the shelters are full! We need overnight assistants, check-in, snack, and meals.  You can sign up to help here:
You can also sign up to learn more about events at Trinity Moravian Church HERE.
"Truly I tell you, whatever you did for one of the least of these brothers and sisters of mine, you did for me." – Matthew 25:40