About Roman Brady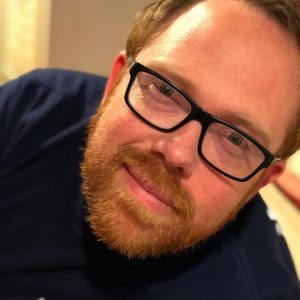 Our Director of Music is Roman Brady.  Roman is a graduate of Western Carolina University, where he earned a degree in music education.  He plays guitar, and is interested in a wide variety of music, particularly choral music.  In addition to his duties at Trinity, Brother Brady teaches chorus at east Forsyth High School.  He is married to Ashley Brady, who teaches chorus at North Davidson High School.
Br Brady has served on the Board of Directors of the Moravian Board of World Mission, and has been active in ministry at Laurel Ridge, the campgrounds for the Moravian Church, South, where he served one summer as Camp Director.  He was formerly Director of Music at Macedonia Moravian Church, and served as Director of Christian Education at Friedland Moravian Church.  He had the unique experience of serving as a music missionary for a year, when he started the School of Music and Worship in Puerto Lamon, Costa Rica from 2008-2009.
Trinity Senior Choir rehearses each Thursday from 6:00 p. - 6:45 pm in the Sam Fort Choir Room at Trinity Moravian Church.  You are welcome -- nay, encouraged! -- to come and join us!