We are the Debt Jubilee Project church!
Read some recent comments from all over about our project to forgive medical debts:
 Joel Osteen might have a plane and a mansion but you are the real MEGA church. Thank you!!  --  Carol M, Iowa
I'm glad to see that there are good people, regardless of what the media portrays, social media distorts what is real,  that there are good people everywhere.  -- Dave S., Maine
We saw what you did for your community by buying up medical debt. You are amazing. -- Peter, Delaware
Thank you for doing something truly Christlike in a world packed with Pharisees. --  Caroline , Maine
I'm not a church goer, but I just read about your Debt Jubilee and I wanted to say that it helped bolster my faith.  This is how a church should be. God bless y'all.  --  Jimmy P., South Carolina
It has affected me deeply to realize there are people out there who live with this kind of compassion. Thank you, thank you, thank you for all you have done for your locals. - Bridget
Your act of kindness really really fortified my feelings towards humans in general. There's still a lot of good people out there, and good people willing to do good things. -- Matt Grace
So it is with a full heart and tears in my eyes that I write to thank you for purchasing the medical debt of those in your community. With that one act, you have preached the gospel so loudly that I heard you all the way in California. Praise be to God.  -- Laura O, California
I'm not a church going man... but I wanted too know you brought me a lot of joy reading that story. I don't know you but I'm proud of you. -- Dave M., Maryland
In non-essentials,
LIBERTY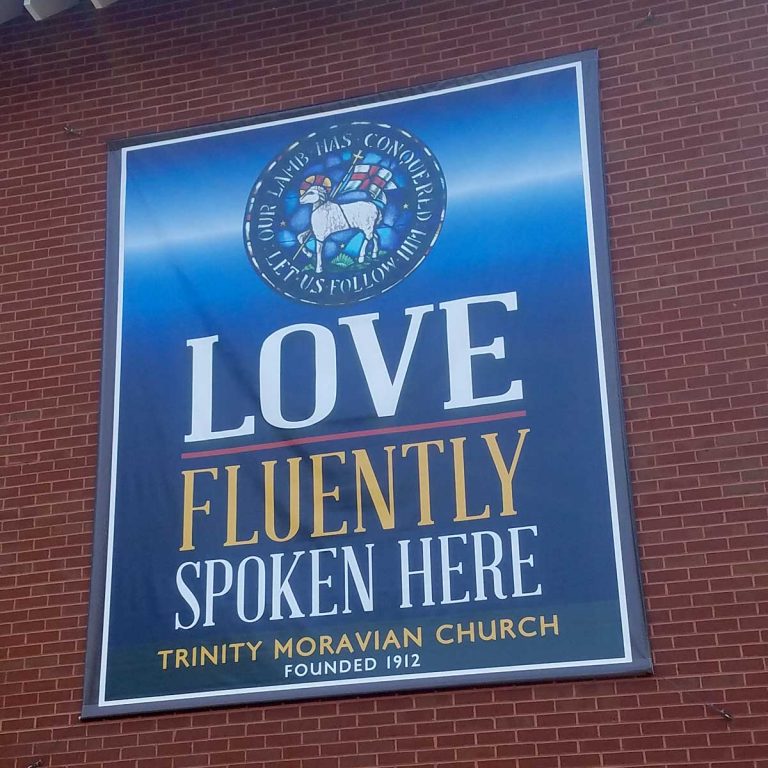 Where you are loved…
Jesus commanded us to love one another; we believe that the language of love is what all people understand, no matter their background or origin.   Trinity Moravian Church is a community of faith where we each seek to live out the love of Christ toward one another and in the larger community.  For over a century, the people of Trinity have ministered to their neighbors in the Sunnyside, Central Terrace, Washington Park, and surrounding communities.
Where you can make a difference!
Changing the world – one person at a time!  Trinity is a place where you can make a difference.  Whether through volunteering in the community, with the homeless, or being part of one of our many ministries, you will be able to see the difference you have made.  Sharing the love of God transforms relationships, changes communities — and changes you!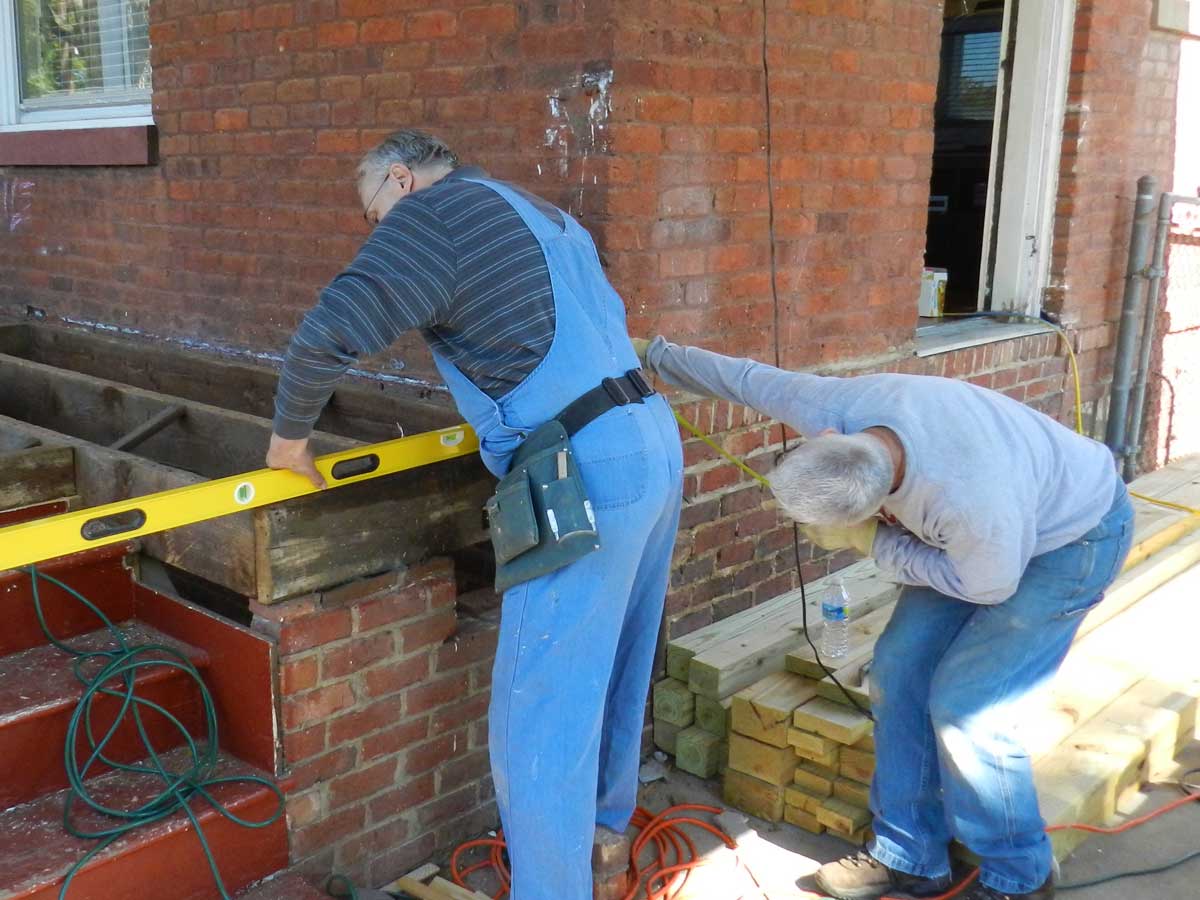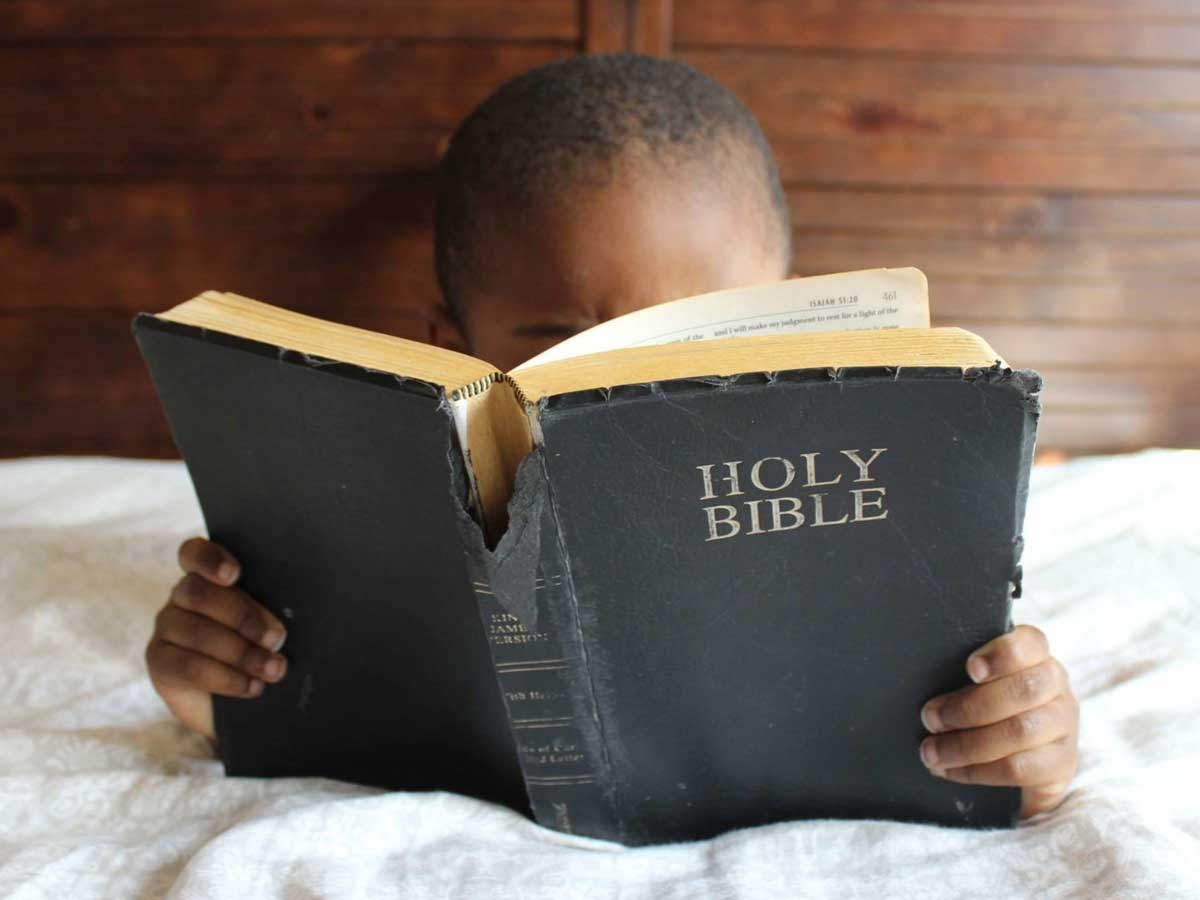 Bring your brains to church!
We want you to think for yourself.  The greatest commandment reminds us to love God with all our heart, soul, and mind.  Bring your brains to church, we'll make you think!  We don't all see things the same way, but we are able to respect one another — and perhaps learn from our differences.  Our motto is:
In essentials, UNITY
In non-essentials,LIBERTY
In all things,LOVE
Sign up to help with the Overflow Shelter!
We work with City With Dwellings to provide a low-barrier overflow shelter for homeless folks who either can't get in the traditional shelter, or when the shelters are full! Because of COVID-19, volunteer opportunities are more limited than in the past – but we still need folks to sponsor meals.  You can sign up to help here:
SIGN UP FOR MEAL AT OVERFLOW SHELTER
You can also sign up to learn more about events at Trinity Moravian Church HERE.
"Truly I tell you, whatever you did for one of the least of these brothers and sisters of mine, you did for me." – Matthew 25:40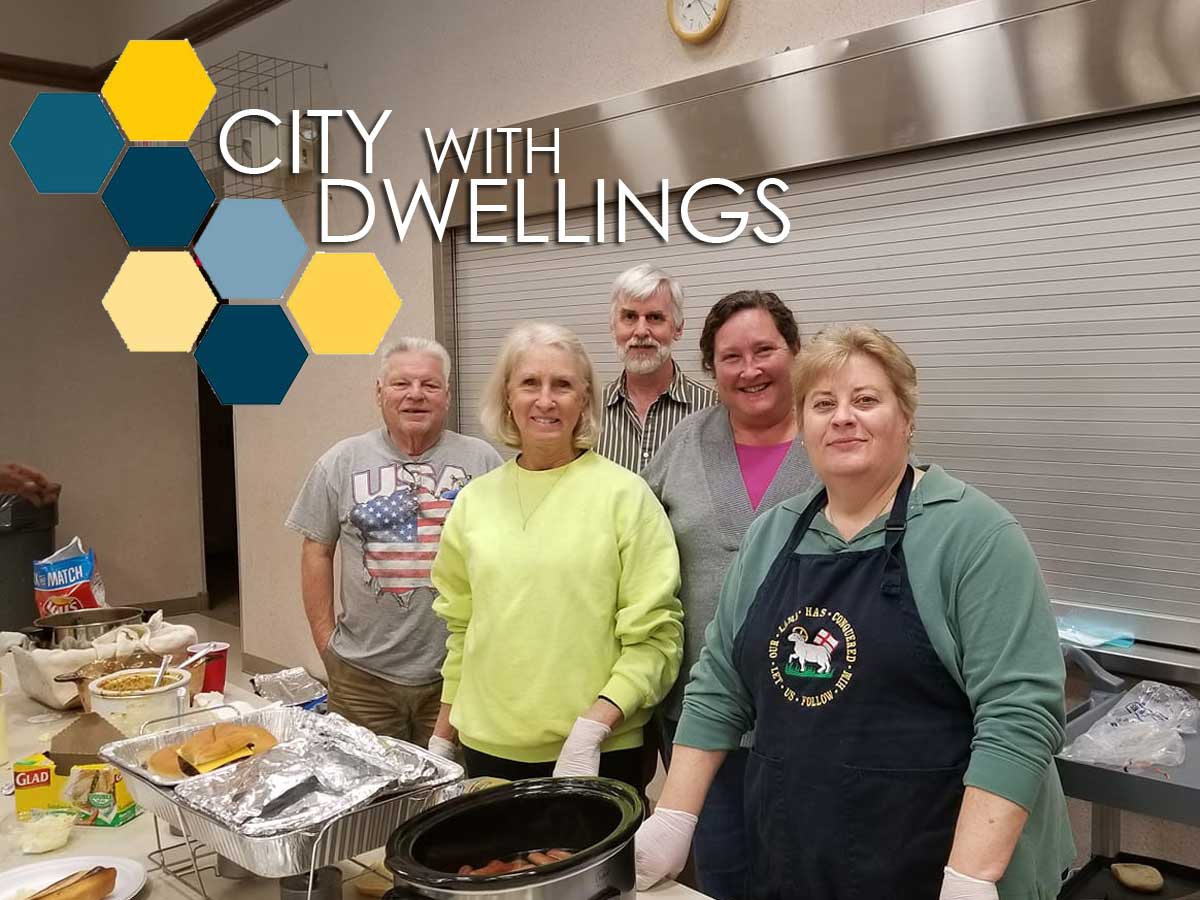 You shall love the Lord your God with all your heart, and with all your soul, and with all your mind - and your neighbor as yourself.