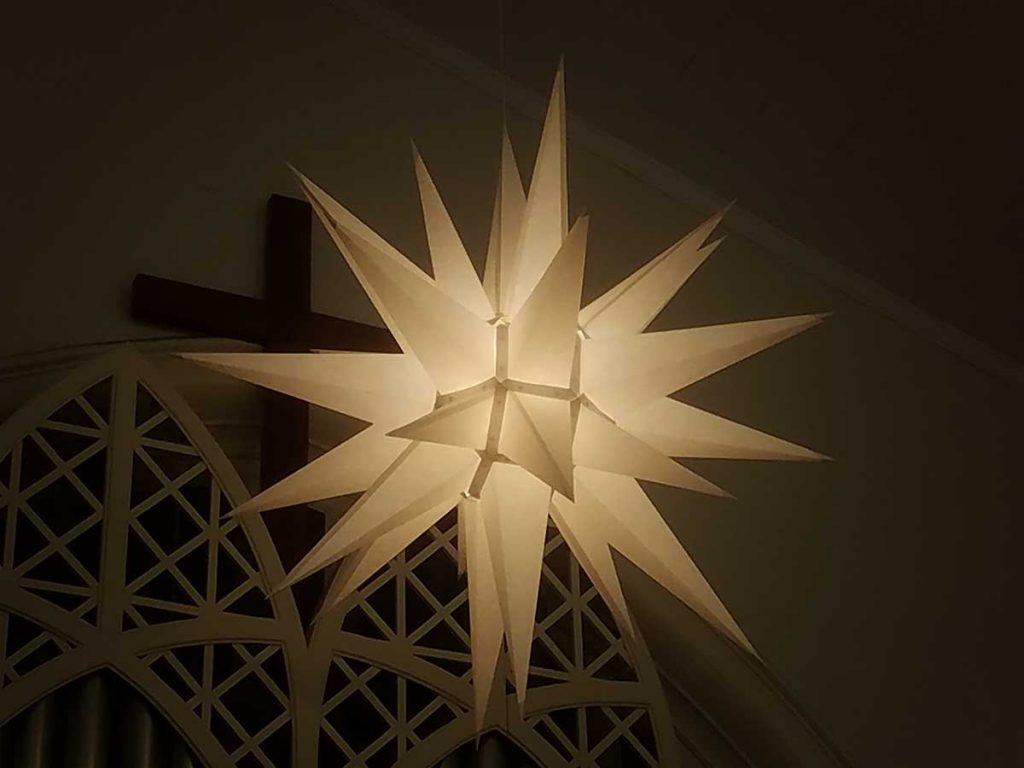 Moravian Advent Star
The Moravian star is a familiar and popular Christmas decoration. Originating as a geometry exercise at a Moravian boys' school in Niesky, Germany, the complex star shape soon was adopted as a symbol of Advent, recalling the star that led the Wise Men to the Savior.
The star in Trinity Moravian's sanctuary was hand made of paper, and is over six feet in diameter. It was made in 2012 on the hundredth anniversary of the congregation, replacing a star that had been made in Herrnhut, Germany, and which was used for over fifty years.
An article about the origin of the star is available from the Moravian Archives HERE.
QUIZ: What is the name of the geometric shape of the Moravian star?
ANSWER: Great Tesselated Rhombicuboctahedron